So, I'm back, with some of today's (and yesterday's) eats.
Starting with last nights dinner, polenta salad sandwichy-thing. I had one more slice of bread than pictured.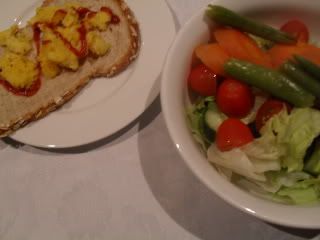 Couldn't give enough love to my favourite meal ever, the one, the only PORRIDGE, which I have had in the exact same way for the last two days in a row.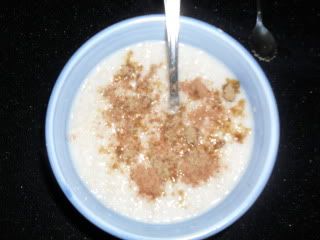 1/2 cup of oats + water
with cinnamon and brown sugar
(I mixed it after this)
And here is today's lunch, which is actually a variation of yesterday's lunch, which was a calzone with canellini bean filling. These were hummus filled mini calzones!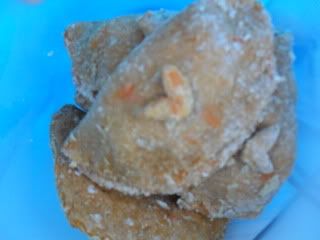 They were so tiny. The little thing on top that looks like a love heart is actually the letter V, for vegan. My mum put that on so she would know which ones were hers, and which ones were mine (hers had meat in them).
I haven't had dinner yet, but I can tell you I am having a stirfry of vegetables, perhaps with tofu if I can ever figure out how to cook it.
My snacks today were: 1 banana, 1 apple.
:) Love.