My porridge turned out way better this morning. I didn't add any cocoa powder.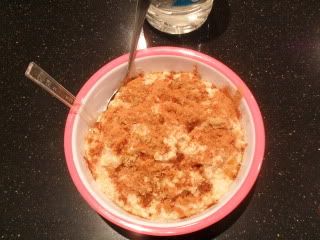 Today was my third last day of high school. Celebration/muck up day is on friday, and I have Wednesdays off, so those days don't count. I only had one class (International Studies) where I completed my last ever International Studies SAC!! It felt so good.

When I got home I made myself some lunch, which was chickpea curry. It was yummy.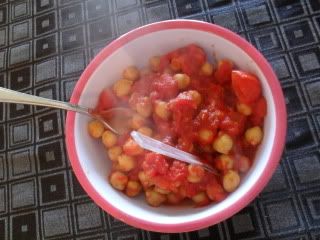 Steamy.

After lunch I decided to make some banana bread. It didn't really turn out well, and turned out short. I still ate two pieces (naughty girl, I know) because it was delicious!! This will make a perfect breakfast for tomorrow morning, because I never have time for porridge on Tuesdays and always have to rush it in. My stomach hurts, I think it's because of having the extra food, I don't know. Oh well :S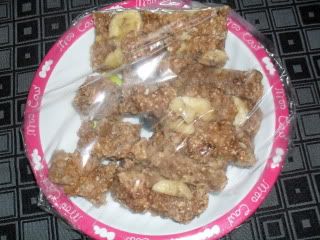 I spent my free time today making a countdown to the things I'm looking forward to.

(As of tomorrow)

2
days left of high school.
6 days until my eighteenth birthday.

30 days until the end of exams.

I can't wait for the second thing especially ;)

Have a nice afternoon/night!!