Bonjour!!
It's
stifling
hot here today. I went out for a walk just before, and all I wanted to do was sit in front of an air conditioner. I
burnt my thumb
this morning making a cup of tea, so now it matches my other thumb which I
cut open
cutting mushrooms the other day, what a klutz I am, seriously. And the burnt thumb just makes me feel hotter!!
These were the dvds I ended up watching with my mum last night:
I know, Hannah Montana is for kids, but suprisingly I
like
it ;D
The song she sings at the end, 'The Climb', really gave me a
powerful message
last night, so I thought I'd pass it on to you girls.
I can almost see it
That dream I am dreaming
But there's a voice inside my head saying
"You'll never reach it"

Every step I'm taking
Every move I make feels
Lost with no direction
My faith is shaking

But I gotta keep trying
Gotta keep my head held high
That's just a verse of the song, but it sent me such a strong message of inspiration, and never giving up hope. And that's what life is all about, especially
rebuilding yourself
from ED. We need to keep
positive
, and keep 'climbing'. :)
Anyway, today I have spent the majority of the morning studying for my second exam which is this thursday. How fun :\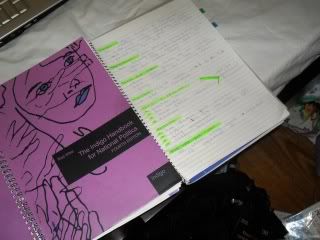 My lunch today was delicious. I have named this concoction
'multi-layered cinnspice oats'
.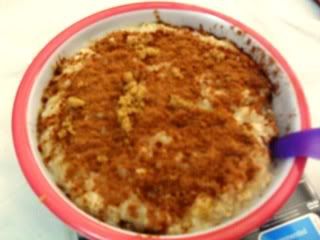 Oats with a layer of
brown sugar
,
cinnamon
and
mixed spice
in the middle, topped with
more
brown sugar
,
cinnamon
and
mixed spice
.
I know it looks the same as usual, but trust me, it didn't
taste
the same ;)
Also, something I thought about last night: is anyone interested in doing a
bar/food swap
with me?? I'll send you Australian bars, plus other Australian goodies?? Let me know.
Have a lovely rest of the day.