Good afternoon, lovies.

Yesterday I had my end of semester assessments at yabc. This meant we each had to perform part of one of our numbers individually, in front of the rest of the class (which is about 60 people) as well as the dance and music teachers. I have had really bad blocked ears lately, and when I get this I can't hear myself sing properly. Guess what decided to happen on Saturday?? :/ Luckily it was only one ear, and I explained it to the teacher well before hand, but apparently I was good anyway, so hopefully I get promoted at the end of the year.

This morning mum and I went to the Camberwell Market, just for a look around. We bought some second hand clothes, and then ventured through Camberwell, shopping. I bought a couple of things:

Pop-up penguin advent calendar (I love penguins).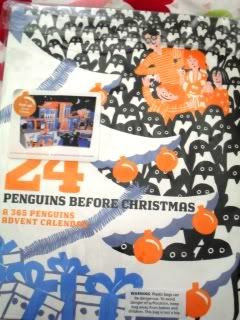 Itunes card, CLEO magazine.

Handmade scrabble tile necklace.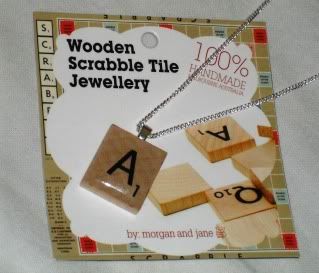 I loved all my purchases.

:)

We had lunch at the market, I got a falafel wrap and sweet potato wedges, and we had some sorbet afterwards. I felt okay about these decisions at the time, but I feel sick and full and bloated at the moment, and ED is going crazy in my head to restrict, restrict tomorrow. I'm trying not to listen but the voice is so loud right now. I feel ill :(

I know this sounds weird, but one of my main triggers at the moment is actually my mum. She skips meals all the time, or when I buy something out, which is really hard for me, she tells me we will share it, but then has none. I end up eating it all and feeling horrible, while she doesn't eat anything. I can't seem to be able to tell her how this is affecting me, but it is.

Anyways, sorry about that. I hope you all have a great day. I'm spending the rest of this super hot afternoon lying on my bed, reading my magazine and watching dvds. Love you.