So, this morning I forgot to take a picture of my breakfast which consisted of porridge (oatmeal) and a banana.
But I actually took a photo of my lunch.
It tasted better than it looked, and you couldn't see the yummy torn up mountain bread I had with it.
It is also the
easiest
meal to prepare.
Chickpea Curry (amy-style).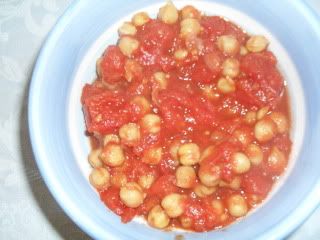 I also took a photo of my dinner, which was 3 mini homemade veggie burgers, two pieces of spelt bread, and some polenta fries.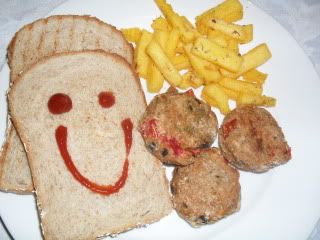 I'm living with my grandparents at the moment, and finding it really hard to find easy healthy recipes, as I'm trying to keep healthy. Any suggestions?
:)