Continuing with the
'oats for lunch'
tradition.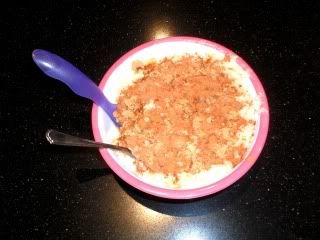 Oh, and here's a mid morning snack.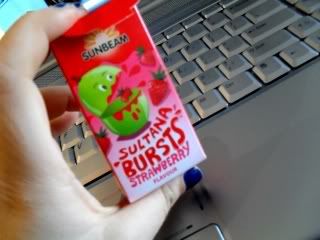 After lunch I was still feeling a bit hungry, so I decided to treat myself, and have one of the
Sweet William chocolates
my mum put in my
birthday
goodie bag. It was only tiny, but it was still good to know that I was challenging myself, and
challenging ED
, even by just eating this tiny little vegan chocolate.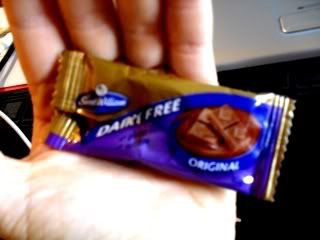 Plus it was yummy.

Other than that, blog reading, and sipping on copious amounts of ginger tea, I haven't been up to much today. My friend and I were meant to go to the beach, seeing as the weather was forecast to be 28 degrees, but it was raining and grey this morning so we decided to do it another time. I have to write a list of the food mum and I need to take with us to our 'in transit' house, because we have bought many things whilst living here, that only we (well basically I) eat.

I've already prepared dinner for tonight, because with my chickpea curry I have noticed that it tastes even better than usual if you leave it for a few hours, because the spices really sink in.

Love you, have a great day :)