This morning I had 1/2 cup of oats cooked in water, with
mixed spice (cinnamon, nutmeg, allspice)
. It was yum, I love spices. I've started questioning how much oats I put in, how much do you guys put in??
I had a full day at school today, and at recess I had a small banana. I had a really long philosophy class, in which I thought I was going to have a SAC, but it turned out I wrote the date down wrong, and it is actually on Friday. That made my day a bit better.

Lunch was soooo good. In my new lunchbox I had strawberries, and one of my apple cinnamon purees. It was my first time trying these, and I have to tell you, so so so so good. The cinnamon ratio was perfect, and the apples were yum. Who would've guessed that these were from the 'baby food' section?

Oh, here's a picture of my lunchbox. Ain't it cute?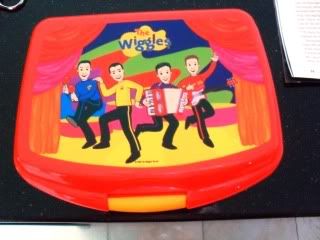 And here's one of the things I bought yesterday:
Coconut-Rice Bites
, and
Apple Cinnamon purees
.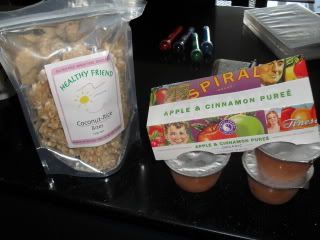 Well, season one of Sabrina calls.

Love you all.